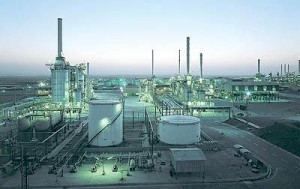 Arash Mahya Paraffin Manufacturing Co. was founded in 2001 in Ishtehard Industrial area, located in one of the bigest industrial states in Iran, 'Alborz'. The company, equiped by the best wax production lines and wax processing systems in the time as well as the knowledge and experties of the founders, stood up as one of the powerful leading Paraffin Wax Manufacturing companies and shortly commenced exporting products to different countries around the world. Countries such as India, Turkey, Pakistan, South Africa, Brazil, Mexico, and Vietnam have always been a regular market for the company .
However, Arash Mahya Co. has never stoped exploring new markets to expand and develope the business to new horizons of success and triumph. Now, Arash Mahya Co. is exporting its products to more than 17 countries with its registered brand 'DENA' and is pleased that all the efforts and achivements have been observed by the Ministry of Industry, Mine and Trade of Iran, as the company was awarded as the leading exporter of Alborz State in 2015. Honest, experienced and caring personnel of ArashMahya Co. have come together as a team to make sure that the customers get the best quality in services and products during their purchase. What the company is honored to declare that has been fully accomplished.
As a leading producer and exporter of wax materials in the region, Arash Mahya Paraffin Manufacturing Co. has always suggested the best solutions for fulfilling the needs of local and international markets. Moving through the policy of customer satisfaction and also applying of quality control systems on all of the features that can help a company reach the maximum capacity of sales, have brought Arash Mahya the great opportunity to be titled by the Ministry of Industry, Mine and Trade as the Leading Exporter of Alborz State in 2015.
However, receiving the award does not put an end to the efforts that the company make, to expand and develop its business into new levels of success.
Leading Exporter of Alborz state in 2015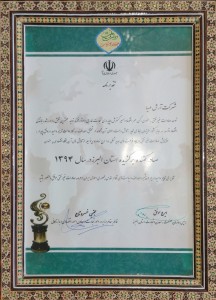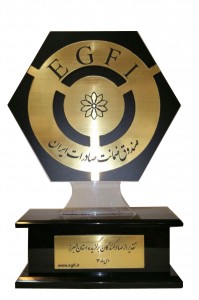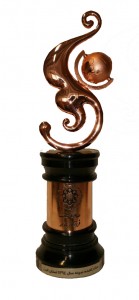 Leading Exporter of Alborz state in 2016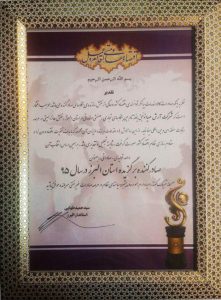 Certificates and Memberships
By standardization of management and administrative systems and policies, Arash Mahya Co., has been able to procure following certificates:
Manufacturing Certificate issued by Ministry of Industries and Business
ISO 9001:08 for Management System Accredited by ICB-Qualtiy Italy
ISO 14001:08 for Environment Management System Accredited by ICB-Quality Italy
Also, for more than a decade Arash Mahya Co. has been an active member of the following organizations:
Ministry of Industry, Mine and Trade
Chamber of Commerce, Industries, Mines & Agricultures
Association of Iranian Exporters of Oil, Gas and Petrochemical Products
Syndicate of Producers of Paraffin Wax and derivatives