Paraffin wax is a white or colorless soft ..
Paraffin wax is a white or colorless soft solid derivable from petroleum, which can be processed and achived in a wide range of …
Residue wax : Residue wax
Residue wax contains high percentage of oil and, based on the oil content, can be found as liquid or semi-solid in the room temprature. …
Slack wax is the feedstock for Paraffin Wax …
Slack wax is the feedstock for Paraffin Wax, which is a mixture of oil and wax. It is a byproduct derived in the process of producing Lube cut…
Paraffin Wax emulsion is a mixture of Paraffin…
As Waxes are solid at room temperature and also, due to the difference in molecular structure …
Granulated Paraffin wax is another product that ARMACO …
The product is usually achieved from granulating light and fully refined waxes in a 'sudden-freezing'
Liquid paraffin white oil is a product refined form crude oil…
The product is fully deodorized and decolored, suitable for various industries…
Petroleum Jelly is (a.k.a Vaseline) is a semi-solid…
PJ is a colorless and odorless material with a typical melting point between 40-70 C. It has been …
Direct and immediate services
Quality control
Armaco has organized strict monitoring of product quality as a necessary and basic principle in order to protect customers' rights in its production process ....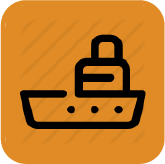 Logistical Solutions
In business, logistics, or in simple terms, preparing to send a shipment, requires coordination and integration of different parts of a business entity and requires establishing ....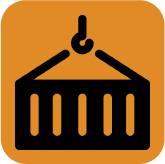 Cargo Clearance Services
Armaco company, having an exclusive representative in all customs of the country, has provided goods declaration and clearance services for its customers.
Arash Mahya Paraffin Production Company

Arash Mahya Paraffin Production Company started its activity in 2002. Using the knowledge and experience of its founders, the company succeeded in becoming a leading manufacturer in the field of industrial waxes in a short period of time and while supplying the domestic market, exported about 90% of its products to all parts of the world. Relying on the efforts and efforts of its employees and managers, Arash Mahya Production Company was able to introduce its "Dena" brand as a reputable brand at home and abroad by improving the quality of its products. More than 17 years of experience in production and export, has given this company the opportunity to comply with international standards, to be among the top exporters in the country and to be selected as the top exporter for three consecutive years.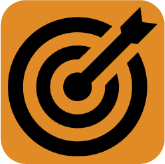 Mission
Every business in the business world seeks mutual trust and confidence in order to achieve an easy and hassle-free business. But nothing can guarantee this "trust" as much as the honest and honest behavior of a business company. Arash Mahya Paraffin Manufacturing Company has always considered "honesty" in speech and action as a key factor in its business relations and has always tried to create an honest approach to achieve mutual benefits with its customers. Arash Mahya Company's mission is to make every effort to provide this "trust" by providing quality products and services as well as providing the best business solutions to customers.
vision
The identity of Arash Mahya Company lies not only in production, but also in production and export. Export of more than 90% of manufactured products to different parts of the world, including the Middle East, Asia, Africa, Europe and the United States, gave the company the opportunity to meet the direct needs of its foreign customers and eliminate domestic intermediaries by the Industry, Mining Organization. And Alborz province trade should be selected as the top exporter of this province. However, this is not the end of the road and the vision of Arash Mahya Company is to further expand its export capacity by expanding and optimizing sales in international markets and receiving the title of the country's top exporter.
Modern and Innovative Refining Systems
0
Titles of Leading Exporter
Titled as Leading Exporter in 2016, 2017, 2018
Exporting to all continents in the world
0
International Representatives
Exclusive Representatives in UK, Turkey, UAE and LatinAmerica
Materials related to paraffin production
What are the characteristics of good paraffin? Paraffin oil was discovered in the 19th century, when Carl Von's petrochemical industry […]
about us
Arash Mahya Paraffin Manufacturing Company was established in 2002 with the aim of producing and exporting industrial waxes in Eshtehard industrial town, and by relying on the experience, skills and knowledge of its staff and using all available potentials, was able to make a name for itself as one of the best. Manufacturers and exporters of industrial waxes in Iran.